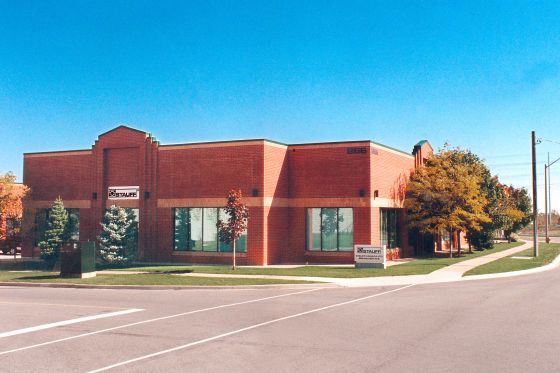 Canada
Scarborough / Ontario
STAUFF Canada Ltd.
866 Milner Avenue
Scarborough
Ontario M1B 5N7
Service Alert Due to new ERP implementation
We are pleased to announce that Stauff will be implementing SAP as our ERP system in Canada and the USA in April 2022 and May 2022, respectively.
Within Stauff, this effort will digitally integrate Stauff North America with many other business units to improve best practices and results. 
For our channel partners and customers, this effort will offer many benefits including, but not limited to, improved real-time information about on hand and planned inventory, more detailed product information, and a tightly integrated Digital Platform offering more options for e-commerce and easily accessible product and order information.
Stauff's ERP implementation will create a short and predictable disruption in our ability to ship. While we are making planned efforts to minimize the disruption, we anticipate that we will not be able to make any shipments during the following periods:
Stauff - Canada:
March 28th thru April 1st, 2022
Stauff - USA:
April 25th thru April 29th, 2022
Our intent is to ship your scheduled requirements in advance of our planned downtime, so your operations are not interrupted. We ask that your material planner and/or appropriate team members be notified of this effort and to make the necessary material need date adjustments within February 2022. Our customer service team is available to assist you, as needed.
In the meantime, feel free to reach Stauff with any questions you have. Thank you in advance for your understanding and your continued support of our initiatives to better support your business initiatives.
Alerte de service en raison de la nouvelle implémentation d'ERP
Nous sommes heureux d'annoncer que Stauff mettra en œuvre SAP comme système ERP de planification des ressources d'entreprise au Canada et aux États-Unis en avril 2022 et mai 2022, respectivement.
Au sein de Stauff, cet effort intégrera numériquement Stauff North America à de nombreuses autres unités commerciales afin d'améliorer les meilleures pratiques et les résultats.
Pour nos partenaires de distribution et nos clients, cet effort offrira de nombreux avantages, notamment, mais sans s'y limiter, des informations améliorées en temps réel sur la disponibilité des inventaire courant et planifiés, des informations plus détaillées sur les produits et une plate-forme numérique étroitement intégrée offrant plus d'options pour le commerce électronique incluant des informations sur les produits et les commandes facilement accessibles.
La mise en œuvre de l'ERP de Stauff créera une interruption brève et prévisible de notre capacité à expédier. Bien que nous déployions des efforts planifiés pour minimiser ces perturbations, nous prévoyons que nous ne pourrons effectuer aucune expédition pendant les périodes suivantes :
Stauff - Canada :
28 mars au 1er avril 2022
Stauff - USA :
25 avril au 29 avril 2022
Notre intention est d'expédier vos besoins planifiés avant notre temps d'arrêt prévu, afin que vos opérations ne soient pas interrompues. Nous demandons que votre planificateur de matériel et/ou les membres de l'équipe appropriés soient informés de cet effort et d'apporter les ajustements nécessaires à la date du besoin de matériel d'ici février 2022. L'équipe du service à la clientèle de Stauff est disponible pour vous aider, au besoin.
En attendant, n'hésitez pas à contacter Stauff si vous avez des questions. Merci d'avance pour votre compréhension et votre soutien continu à nos initiatives pour mieux soutenir vos initiatives commerciales.
You might also be interested in the following news items: